Click here to view the GOMACTech 2020 program online


Trusted Supplier Industry Day at GOMACTech 2020
Click here for more information
Monday, 16 March 2020
8:00 am – 2:45 pm
Town and Country Resort, San Diego, CA
$175 – lunch included


GTRI Tutorial
Click here for more information
Monday, 16 March 2020
1:00 – 5:00 pm
Town and Country Resort, San Diego, CA
$175 – lunch included


Joint Federated Assurance Center (JFAC) Workshop
Click here for more information
Monday, 16 March 2020
8:00 am– 12:00 pm
Town and Country Resort, San Diego, CA
$175 – lunch included


GaN Modeling Tutorial
Click here for more information
Monday, 16 March 2020
8:00 am – 12:00 pm
Town and Country Resort, San Diego, CA
$175 – lunch included


Open Source in DARPA MTO Panel Discussion
Click here for more information
Monday, 16 March 2020
1:00 – 2:40 pm
Town and Country Resort, San Diego, CA
Free


Future of Microelectronic Design Panel Discussion
Click here for more information
Monday, 16 March 2020
3:00 – 4:40 pm
Town and Country Resort, San Diego, CA
Free


Keynote Address

Jack S. Kilby Lecture Series
Tuesday, 17 March 2020
10:15 – 11:45AM
Town and Country Resort, San Diego, CA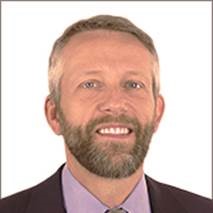 Part 1: Microelectronics for a New Decade: Global Competition and Near-Peer Challenges -- Semiconductor Foundry Perspective
Dr. David Howard
Executive Director and Fellow, TowerJazz


Changes in commercial semiconductor manufacturing world-wide are dynamic and have continued in recent years. In this talk we will briefly discuss three topics of importance to U.S. Government, from a semiconductor wafer foundry perspective. (1) Trends & Statistics – and will assume "U.S. vs. others" point of view to look at chip manufacture, advanced electronics design capabilities, government-funded investment; and from a business perspective at IDM (independent device manufacturers) vs. the foundry business model, and business investments in U.S. vs. overseas. (2) The Foundry Model – where semiconductor wafer manufacturing is separated from product design in the chip supply chain and looks something like: design --> foundry --> packaging --> system assembly --> product. And finally (3) TowerJazz Foundry Approach – including comments on manufacturing scale, viability, collaboration and technology access. What is TowerJazz doing, and what help may make a difference?

Dr. Howard was named TowerJazz Fellow in March 2013 due to his significant contributions to the Company. He was appointed Executive Director in 2004, serving both commercial and aerospace & defense business units. He is focused on enablement of new technologies, new business and partnership development, and the TowerJazz technical roadmap for an expanding worldwide manufacturing capability. He was a founding member of Jazz Semiconductor in 2002 and served in various roles in R&D and production, including Director of Process Engineering. Dr. Howard has been involved in ITRS and SEMI roadmaps, has served as a principal investigator on DARPA programs, and liaises with all TowerJazz manufacturing facilities. Prior to Jazz, Dr. Howard held several positions at Conexant Systems, Rockwell Semiconductor, and SEMATECH, helping to drive manufacturing technology in CMOS, SiGe BiCMOS, MEMS, and specialty semiconductor wafer processes. Prior to Rockwell, he worked at IMEC where he contributed to novel research for SiGe BiPolar and CMOS devices. Dr. Howard attended Brown University where he received his Sc.B. in Mechanical Engineering and his Sc.M. and Ph.D. in Materials Science with a focus on Si and SiGe electronic materials. He holds over 30 patents.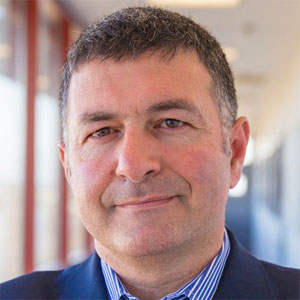 Part 2: Microelectronics for a New Decade: Global Competition and Near-Peer Challenges -- University Perspective
Professor Gabriel Rebeiz
Professor at University of California San Diego

5G and LEO/MEO SATCOM are poised to transform the way we communicate in the new decade, with ultra-fast ubiquitous communications available worldwide over land, ocean, and in the air. There are several technologies which allowed this to happen that include affordable analog and digital-beamforming silicon-based phased-arrays with 64 to 512 to 4096 elements, highly integrated silicon transceivers, and ultra-fast modems based on deeply-scaled CMOS. These 5G technologies cover frequencies from 3.5 GHz to 72 GHz, are available worldwide from several companies, and contain impressive advancements in RFIC design, low-cost packaging and antenna design, and ultra-fast software control layers. The talk will summarize these advancements and discuss their implications on advanced communications and sensor systems for defense applications.
Gabriel Rebeiz is a Distinguished Professor and the Wireless Communications Industry Endowed Chair at UCSD. He is a member of the National Academy and is considered one of the fathers of tunable radios and RF MEMS, affordable silicon-based phased arrays for SATCOM and 5G, and mm-wave and THz antennas. He has also led the development of high-resolution phased-array imaging radars for automotive applications. Prof. Rebeiz has graduated nearly 100 PhD students and post-docs, has published more than 725 IEEE publications, and is the recipient of the MTT prize (twice) for best publication in the microwave field.

Part 3: Microelectronics for a New Decade: Global Competition and Near-Peer Challenges -- Systems Perspective
Dr. John Smee
Vice President of Engineering, Qualcomm Technologies, Inc.

Dr. John E. Smee is vice president of Engineering at Qualcomm Technologies, Inc., where he is the 5G R&D lead responsible for overseeing all 5G research projects including end-end systems design and advanced RF/HW/SW prototype implementations in Qualcomm's wireless research and development group. He joined Qualcomm in 2000, holds over 100 U.S.

Patents, and has been involved in the design, innovation, standardization, and productization of wireless communications systems such as 5G NR, 4G LTE, 3G CDMA, and IEEE 802.11. He also leads Qualcomm's companywide academic collaboration program across technologies including wireless, semiconductor, multimedia, automotive, security, and machine learning. Smee was chosen to participate in the National Academy of Engineering Frontiers of Engineering program and received his Ph.D. in electrical engineering from Princeton University and also holds an M.A. from Princeton and an M.Sc. and B.Sc. from Queen's University.
Important Registration and Security Information


Conference check-in and on-site registration hours:
| | |
| --- | --- |
| Monday, 16 March: | 7:00 am – 5:00 pm |
| Tuesday, 17 March: | 7:00 am – 5:00 pm |
| Wednesday, 18 March: | 7:30 am – 5:00 pm |
| Thursday, 19 March: | 7:45 am – 3:00 pm |
SECURITY PROCEDURES
The GOMACTech Conference is an Unclassified, Export-Controlled event that requires participants to be U.S. Citizens or legal U.S. Permanent Residents. All registrants, including presenters and exhibitors, must provide proof of U.S. Citizenship or Permanent Resident status prior to being permitted entry into the conference. Additionally, a signed Non-Disclosure Statement will be required. Note that all NDAs must be completed and signed on site.

You may prove U.S. citizenship with any of the following:
• U.S. Passport
• Birth certificate AND valid government-issued photo ID
• Naturalization certificate AND valid government-issued photo ID

The following are NOT proof of citizenship:
• Voter registration card
• Driver's license